Outbound Inquiry

Form Sales!
A revolution in new customer acquisition
that's taking over Outsourced B2B Sales.
(already at 2,500 users worldwide!)
The world's first performance-based
Outbound Inquiry Form Sales Service.
Leave your lead generation to us!
Form Fee
0.16$
Company Form
Complete list of
all companies in
America
5,000,000
Are you looking for a cheaper,
more efficient method of lead generation?
If so, then Outbound Inquiry
Form Sales is the Service for you!
With Outbound Form Sales, you can approach
5,000 companies for just
$800!
And what's more,
you can start your approach in as soon as 2 weeks!
So what is IB's
Outbound
Form Service?
We send your sales pitch through Inquiry / Contact Forms on websites.
But it doesn't end there.
We also provide follow-up services in order to assist in your growth and increase in revenue,Normally, you would work on finding prospective customers, make your sales pitch and if all goes well, move towards closing the deal.
However, to increase work efficiency and acheive better sales numbers, you need leads that are worth going after. (in other words, better leads)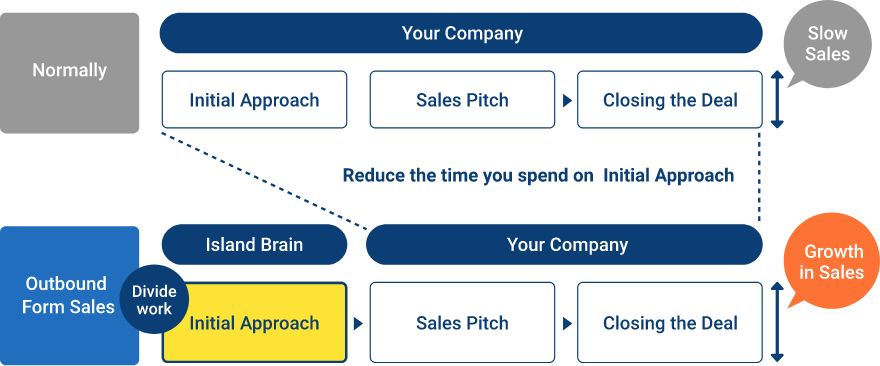 This is your chance to go after all your target companies.
Performance-based
Outbound Form Sales.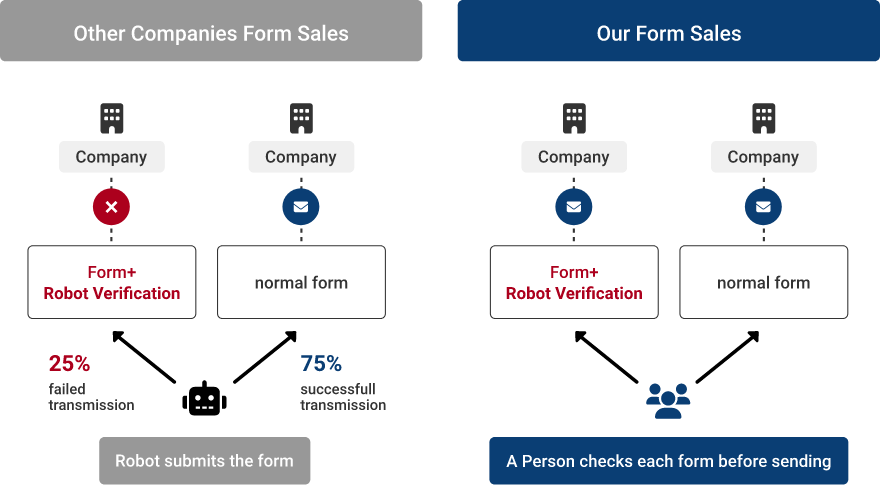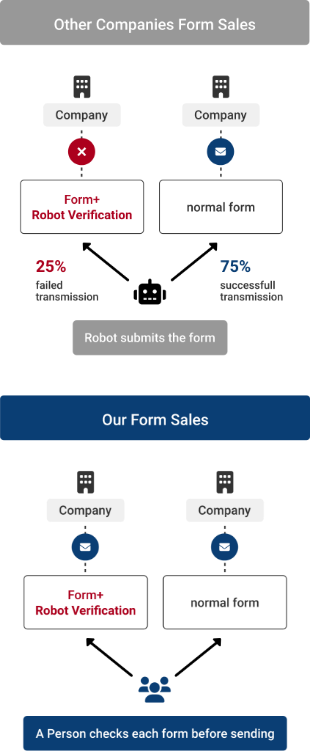 By having a person look at each form, we can also achieve the following:
Identify websites that do not have contact forms and exclude them from our approach.
Prevent sending forms which strictly refuse sales messages.
This is how we're different from others!
Performance-based B2B Sales Outsourcing
Start-up Fee
$0.00
Lowest Cost ( $0.16 / Form)
Get better leads!
List building and
sales message
Our Sales Professionals will cater to your list building needs and also draft out your sales message. For no extra charge!
Complete Assitance
From transmitting your sales message to closing deals, we will work along side you and provide all the assistance that we can.
Company ASoftware Development (California)
Increase in Sales Orders
Sales Calls was their main source of customer acquisition, but with work from home increasing, the effectiveness of their calls had started declining.
They then started using our Outbound Form Sales Service and found that they could get in touch with the key person and acheived a two-fold increase in sales.
Company BHuman Resoucing (Illinois)
Increase in Lead Conversion
They had exhausted their leads through LinkedIn and direct emails and were looking for a new channel to increase their sales. That's when they started using Outbound Form Sales. While they could not approach each company's key person directly, they found that they were able to approach companies they weren't able to before. With Outbound Form Sales, the appointments gained stemmed from replies from those who were interested to know more. They were able to close deals more efficiently and their lead conversion from sales pitches increased two-fold.
Company CWebsite Design (Arizona)
Increase in Lead Conversion
They weren't actively trying to increase sales and all their new customers were obtained through introduction from their existing customers and they were unable to make good numbers on their sales for a long time. However, that changed when they started using Outbound Form Sales. They were able to proactively work on obtaining new customers. In addition, they were able to narrow down and list up their target companies and were able to make sales with much more ease.
But why Outbound
Form Sales, you ask?
Performance-based Outbound Form Sales
A better channel to increase Sales.
Outbound Form Sales is much more efficient than other channelssuch as phone calls, email, texts and social media.
It excels in bringing in new customers.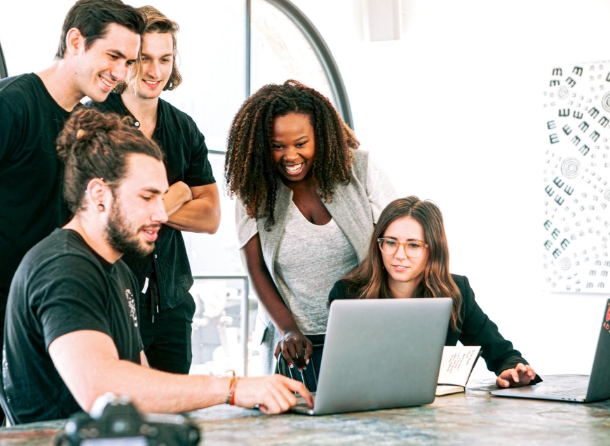 Low cost
Cheapest SalesChannel
$0.16 / form
We are confident in our service, which is why we can provide it at such a low price.
Try it out for yourself and feel it's effectiveness.
High order rate
Easy to connect to the correct department and get appointments.
We are confident in our service, which is why we can provide it at such a low price.
Try it out for yourself and feel it's effectiveness.
Easy to understand
You can get your targets to have a look at your website or landing page.
There are a many things you can easily acheive with Outbound Form Sales.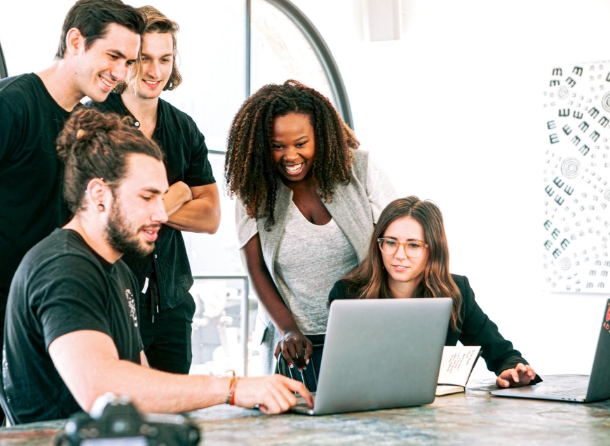 Have a look at the Cost Per Lead
and you will understand why it's so good!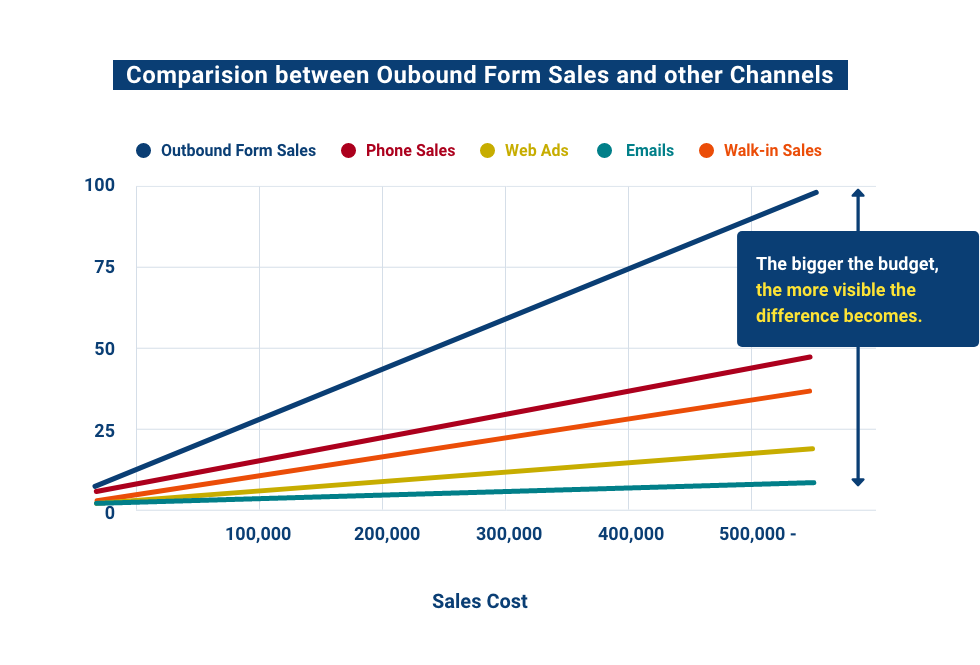 What do we do
at Island Brain ?
Japan
U.S.A
France
China
Vietnam
Philippines
Thailand
India
Malaysia
Singapore
We are a Sales Consultancy and we provide top class Sales Growth and Marketing services. We are based out of Japan and Singapore and hold offices in many parts of the world. Since our establishment in 2004, we have worked with over 2,500 companies worldwide.
Island Brain is your [Sales professional] for B2B Sales.
IB Style performance-based
Outbound Form Sales
We provide high quality leads at the lowest price in the market
At just $0.16 / form we send, we can support your growth needs at the lowest cost in the market.
In addition, we also undertake list building, drafting sales scripts, changing your sales pitch according to your target industry or product at no additional charge.
All of these, completely for free.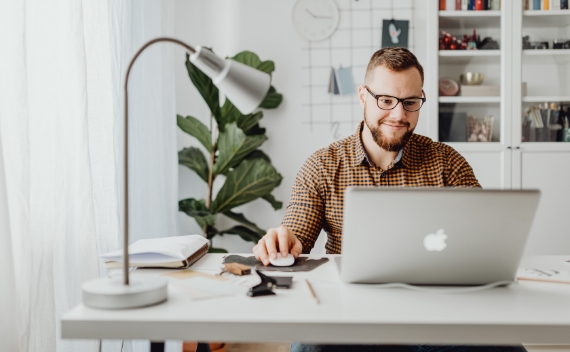 Sending each form by hand is how we can offer a completely performance-based service.
There are companies which offer outbound form sales with the help of Robots and AI. However, while such services can be utilized at low costs, the rate of succussfully submitting forms are drastically low, as robots tend to mistake the coding of websites and forms.
Our Outbound Form Sales are done completely manually to assure you a performance-based service while still maintaining a low price.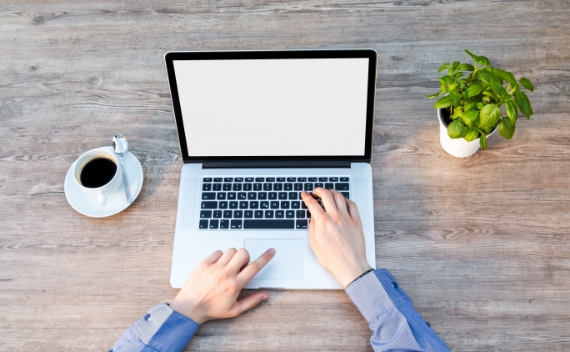 Our professional team will create your target list and sales scripts.
You do not need to prepare your own lists and approach scripts. Our specialized team shall cater to your list building and sales script needs and strive to achieve a high response rate on behalf of your company.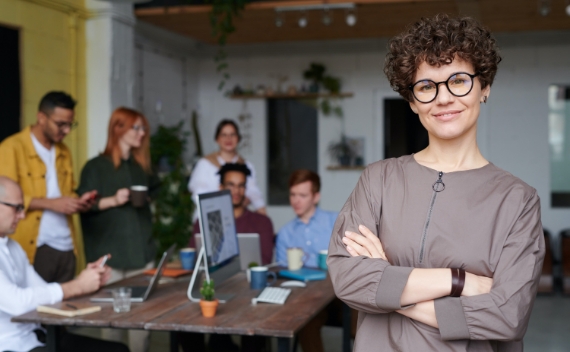 Follow-up is the most important part.
We can create a form support unit for you.
The most important element in Outbound Form Sales is the follow-up on sent forms.
We will approach a few thousand forms at once, so you will receive Inquiry replies, reponses in your website form, calls, etc. It is important to quickly follow-up on these responses, or you might lose the leads you spent money to obtain. If you so require, we can also provide support services to aid in your follow-up activities.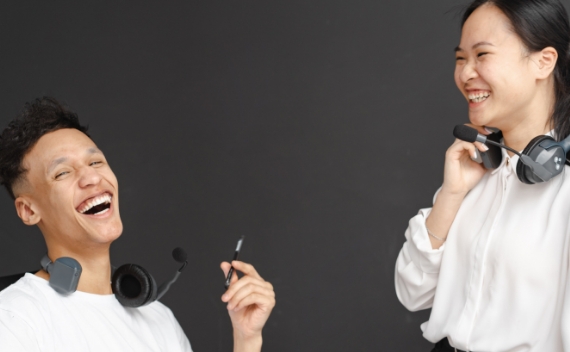 We can leverage our knowledge as a Sales Consultancy and also initiate a comprehensive approach using other channels.
Since our establishment in 2004, we have catered to over 2,500 companies worldwide.
Apart from Outbound Form Sales, we also provide services such as Phone Sales, Direct Message, Web Marketing services, etc. We can leverage our experience in these channels as well to aid you in you growth.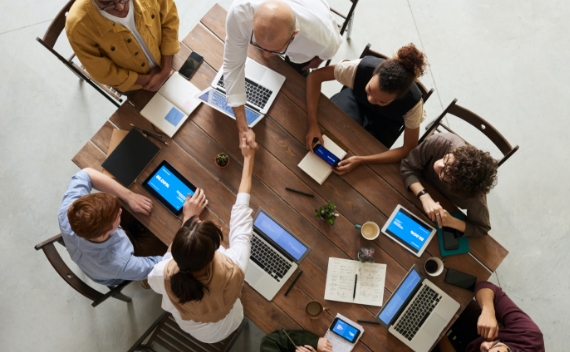 Improve the sales manuscript by conducting AB Tests
We don't use the same sales script for the entirety of your form submissions. A dedicated sales consultant with years of experience in B2B sales will suggest imrpovements and changes to the script in order to gain the maximum number of leads. By testing multiple patterns and employing the PDCA cycle, we can narrow down the manuscript that will produce the best results for your company.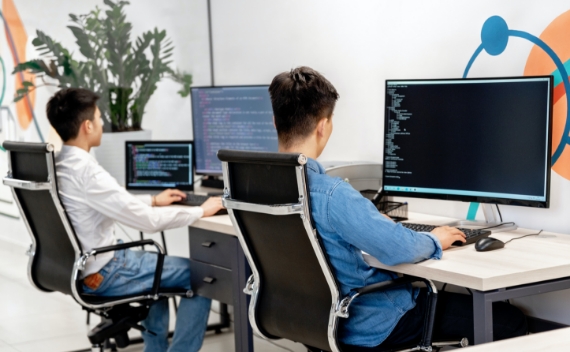 We are confident that
we can get you results!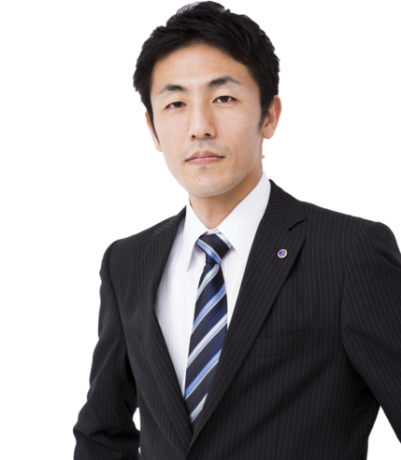 Island Brain Co., Ltd.
CEO Toru Suzuki
We have provided sales agency and sales consulting services to over 2,500 companies worldwide. Having worked with CEOs and sales managers of companies other than our customers, I feel that very few companies are able to firmly implement "PDCA cycle to gain new customers". That is why, if we can clarify the sales issues that our company has and solve them with the utmost priority, we can surely produce results in any industry or business field. Our Outbound Form sales is a service where we only perform the initial approach. The reason why we do not undertake sales pitches and closing is because we want our customers to improve their sales capabilities. There are services where you can outsource you entire sales department and have them do your work for you. But that is not the answer to your company's sales issues, fundamentally speaking. We can support your company's growth and also aid you in your sales strategy with services such as with Outbound Form Sales. We will help you strengthen your own sales force and transform your company so that you can get the results you hope for, internally.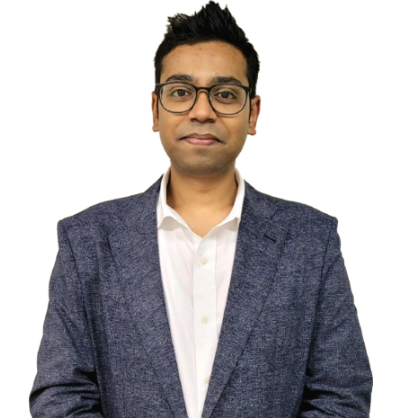 Island Brain Co., Ltd.
North America General Manager
Skanda Narayanan
Over the years, we have created countless sales scripts and target company lists and we have dramatically improved the quality of the leads we provide to our clients. Other companies that provide Form Sales move with the single purpose of sending forms. For us, Outbound Form Sales is just one of the newer sales channels. Our goal is to increase your sales and accelerate your business growth through our services. To achieve this goal, our professionals will provide a comprehensive approach to support your company's sales activities.
In addition, we can leverage all our past sales data and information strored in our system. We can automatically analyze the data with our system and by combining it with our sales experience and knowledge, we can propose the strongest sales strategy for each and every one of our customers.
Hear it straight from some of our clients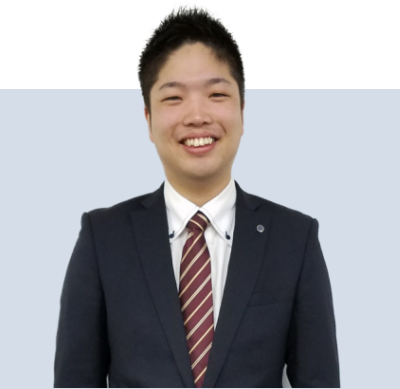 All For Fan Singapore PTE LTD
Sales Manager
Toshiyuki Isogai
An alternative to Phone Sales where prospective customers are more likely to place an order.

"We conducted an inquiry form business targeting the manufacturing industry and factories in the Tokai area.
We got positive responses and got 5 appointments for meetings from a list of 1,000 companies.
I feel that it is better than Phone Sales as the other party is more likely to get into negotiations after hearing the sales pitch.
Island Brain also provides a form support service to handle inquiries, and they not only took over the primary reception of telephone inquiries, e-mail inquiries, but also handled checking all the automatic reply mails from forms.
I regularly use their service to acquire new customers for my business.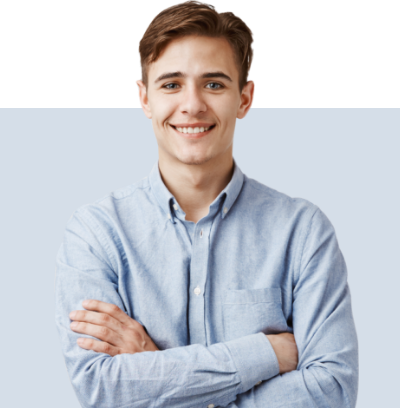 ACT (Grade A Architectural Firm)
Representative Director
Carlos Garcia
We were able to extend our reach to wider areas where we found it difficult to approach with Phone Sales.

Our company undertakes applications for building confirmation for wooden buildings.
We requested Island Brain to help us with new customer acquisition through Phone Sales, but we also requested Outbound Form Sales halfway through the sales process.
We got most of our positive responses though email replies, and by contact through our website.
It became easier to operate in a wider area when compared to tele appointments.
Also, in the case of Outbound Form Sales, I feel that the quality of appointments has risen, as the responses we received were basically from people who were interested in our service.
I requested for 1,500 forms to be sent and got 6 appointments with prospective customers, 3 of which we succussfully closed. The order rate was higher than we expected, and I would like to continue to to use this service.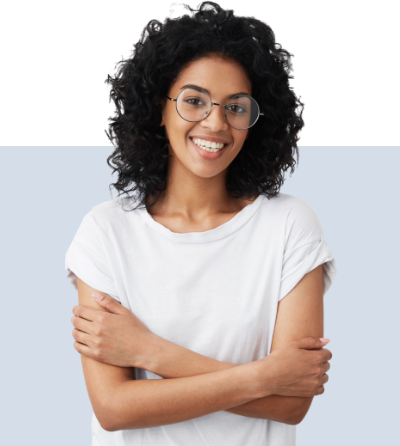 Digital Front Co., Ltd.
CEO
Jasmin Isobel
20 orders received from 3,000 forms sent.

We undertake SEO and Internet advertising, and since we provide our service nationalwide, regardless of where our clients are located, we decided to try out Outbound Form Sales to approach companies all over the Country.
We kicked off the service with a list of 3,000 companies and got positive responses from 30 companies!
Since these companies contacted me out of interest in our service, the negotiations were very favorable, and I was able to quickly make contracts with 20 of the 30 companies who responded.
Island Brain provides Outbound Form Sales at a low unit price of $0.16 per form submittion, and they also prepare everything you need to make best use of their service, such as creating sales scripts and building a list of target companies.
This is by far cheaper than what other companies offer so we get high qulaity appointments at lower costs.
IB's Performance-based
Outbound Form Sales
IB's Performanced-based Outbound
Form Sales Service Pricing
$800/month
Basic Plan starts from 1 months(exclusive of tax)
Sales Message
Writing Cost
$0.00
Change of target list
and sales message
$0.00
What makes our service so reliable?
No extra fee or hidden charges apart from the sending fee of $0.16 per company form.
There are no resrictions in regards to choosing how and when to send forms, as well as suspending or resuming our form sending at any time.
We also support your sales needs by allowing change of product or service you want to sell, building additional lists, creating new sales messages.
FAQ
How often do you get responses?
The average response rate varies from 0.2% ~ 0.3% (2 to 3 reponses per 1,000 transmissions). Depending on the product / service, you could also experience a 0.6% ~ 0.7% reponse rate.
Who prepares the company list?
We do. We prepare the list according to your needs. There are no additional charges for adding or changing your target list.
Will you show us our target list?
Of course. We will submit the entire list to your company. The list we create might contain companies you already work with, or companies you might not want to approach. So we would request you to check the list before we commence our service.
Can you use lists that we have put together ourselves?
Not a problem. We can work with lists that you have as well.
Do we have to prepare the sales message ourselves?
We will create the sales message on your behalf. We will also submit it to you so you may check it or make any ammendments.
Is it possible to use sales messages that we have prepared already?
Yes, it is possible. We can also propose improvements to boost your response rate.
At what pace do you send forms?
We don't approach all company forms at once. We usually complete sending the list during the decided implementation period.
What kind of responses will I get?
There are main three routes: email replies, telephone and contact via your website.
What if I can't check my mail respond immediately to inquiries?
We also have an optional service where we receive emails on your behalf.
How soon can I start using the service?
We can start as soon as 2 weeks from receiving your request.
Is there a minimum contract period or number of forms?
We offer the service at a minimum of 1 months and 5,000 forms / month.
Beyoind this, you can decide whether and at what intervals you would like to use our service.
Is it possible to increase the number of forms beyond 5,000?
Yes, it's possible. It costs $800 / month for every 5,000 form transmissions.
Our target list is small we won't be able to use all 5,000 transmissions.
By changing the sales script, we suggest that you could reapproach the same companies again. We will suggest changes to the sales script as well.
Will you send us a report of which companies you sent the sales script?
Yes, we will submit the report in Excel format.
Company Profile
Company Name

Island Brain Co., Ltd.
Directors

Chairman Motohiro Shima
CEO Toru Suzuki
Director Tomohiro Nishiyama
Auditor

Hajime Takai
Establishment

1st July, 2004
Capital

JPY 22,100,000
Business

Sales Support (Worldwide)
Sales Agency and Sales Consultancy Services
Clients

2,500 companies (as of May, 2022)
Offices

Japan (Headquarters)

1.Tokyo Head Office
Nihonbashi KN Building 4F
3-2-14 Nihonbashi, Chuo-ku, Tokyo, 103-0027
2.Osaka Branch Office
Ookini Shinsaibashi LAND MARK Building 7F
2-9-38 Nishi-Shinsaibashi, Chuo-ku, Osaka City, Osaka, 542-0086
3.Nagoya Branch Office
Sakuradori Otsu Daiichi Seimei Building 3F
3-4-6 Nishiki, Naka-ku, Nagoya, Aichi 460-0003

Singapore

Head Office
NORTH BRIDGE ROAD, NORTH BRIDGE CENTRE
INGAPORE (188727)
IB's Performance-based
Outbound Form Sales
Contact Form